C'MUN is not only about debating. The C'MUN 2017 social program is the best way to finish your day during the conference. We are offering you a variety of events for every taste and public. It is the best way to get to know your fellow delegates and chairs from around the world. Pack your dancing, chatting and singing skills with you and join the C'MUN 2017 social program! It will be an unforgettable experience.
Thursday May 11th
Cultural Visits
There is no doubt that Barcelona is beautiful, blending the old with the new, the national and the international and has many places to see. We will help you discover the most famous tourist attractions as other less known places.
The city center can be explored on foot and the metro network is excellent and you could tell that leads to anywhere in the city.
We will establish a precise itinerary to visit those places that can not be missed so everyone can enjoy a cultural and fun tour.
Friday May 12th
A Midsummer Night's Dream
Snacks and drink included
JARDINET D'ARIBAU, Carrer d'Aribau, 133, 08036 Barcelona
Saturday May 13th
Committee Dinners
As many of you know, in the C'MUN you're going to learn a lot and work hard… but also you will meet many people and make great friends. After spending many hours with your fellow committee, you can meet up and have dinner together one night to chat in a more relaxed atmosphere while you know your colleagues from committee. Locations to be determined.
UN Quiz
What are your knowledge about the United Nations? During the quiz, you compete in groups answering different questions and you are going to enjoy it while you take some refreshment and snack. This is a classic C'MUN game and who knows… maybe you can get the victory!
Bon Voyage, Estació de França, Barcelona
Sunday May 14th
The C'MUN 2017 Farewell Dinner and party
The C'MUN 2017 Farewell Dinner and party is the night to enjoy the last event with your new international friends and say goodbye to them in the best way. You are going to have dinner in a Restaurant by the sea while you organize the upcoming meeting to share new adventures.
After the dinner, you're going to dance and end the night in one of the most famous clubs!
Xup Xup Restaurant, Paseo Marítimo de la Barceloneta, Barcelona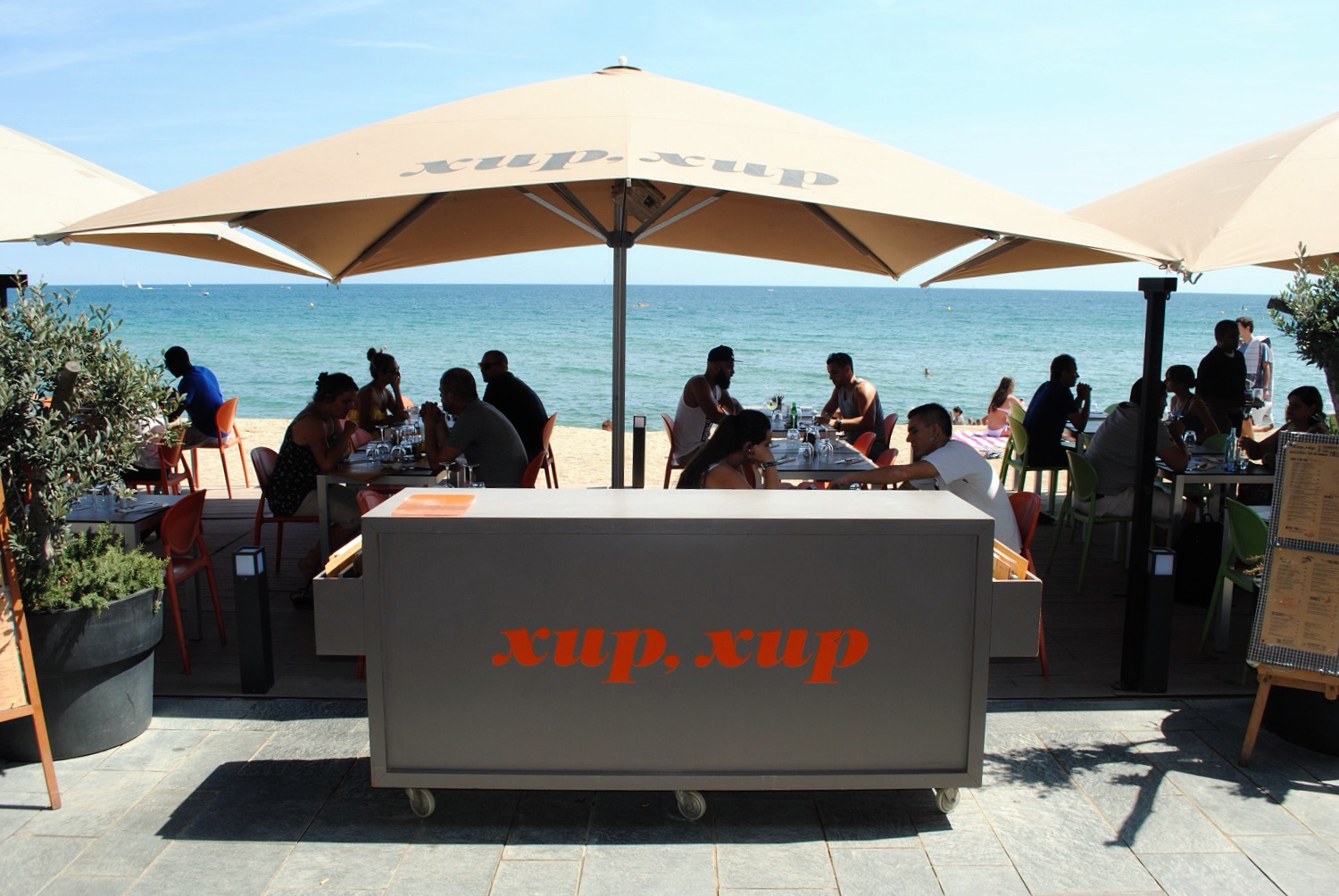 If your answer is YES join our C'MUN 2017 social pack. You can make the payment at the same time as the registration for the delegate application or any moment after. Friendly advice: Due to the limited spots and the amazing venues C'MUN has if you make the payment after the registration we can not ensure you a spot. So we recommend you to make the payment jointly with the delegate application.
Do you want more reasons? Stay tuned to all the surprises C'MUN has for you.
The socials fee is 30€. You can both make the payment by Bank transfer or through PayPal, with your PayPal account or Card.
"La Caixa" Associació per a les Nacions Unides a Espanya
Account: 2100 3000 10 2201210499
IBAN: ES58 2100 3000 1022 0121 0499
Swift: CAIXESBBXXX
Plaça Sant Jaume, Barcelona
© 2017 C'MUN. © 2017 BarcelonaMUN.