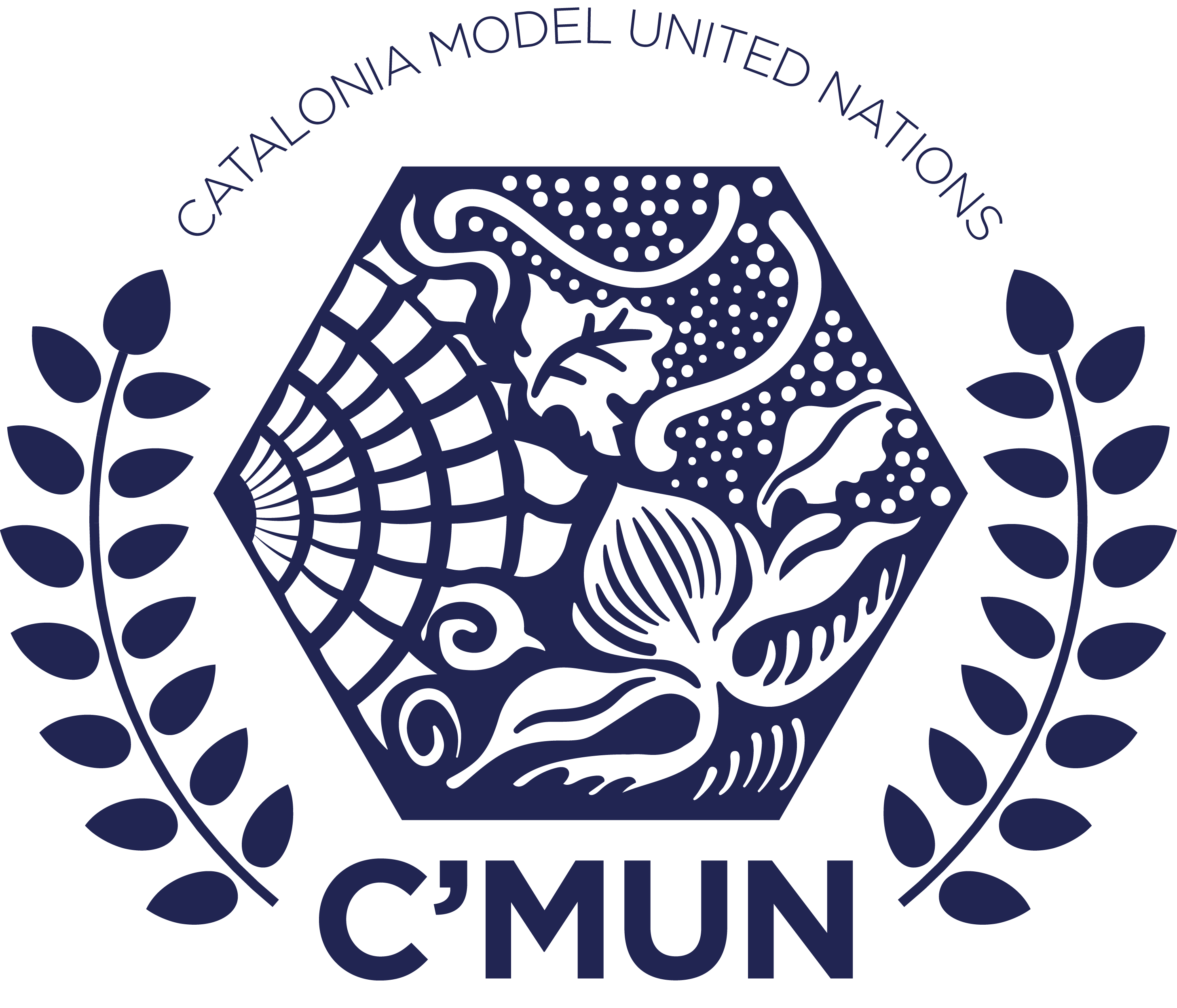 Welcome Letter
Dear prospective C'MUN participants,

It is my great honor and pleasure to welcome you on behalf of the Catalonia Model United Nations' Secretariat.
Spain's first Model United Nations will celebrate its 16th edition on April 2020, under a fully new online format.
Despite the unprecedented circumstances we are living through, we did not want to give up on CMUN again. Therefore, the CMUN 2021 Secretariat has worked to experience CMUN 2021 in a completely new way: an online edition in which each committee will be held on a different weekend of the month, as well as inaugurating the "CMUN Talks" and some surprise events.
Whereas not all of you will be debating on your respective committees at the same time, our "C'MUN Talks" and both opening and closing ceremony will be open for all participants at the same time.
This conference has been known for its excellent academic standards but also for gathering very different individuals who have the opportunity to share their passion for international affairs in an international and multicultural atmosphere. Your participation in C'MUN will bring you the opportunity to practice and strengthen interpersonal skills such as lobbying and negotiation, teamwork, public speaking and most importantly, the empathy needed to argue and understand others' opinions.

We are confident that our efforts and dedication will be reflected in a different but unforgettable CMUN, where delegates will be able to live the experience in a different but also exciting way.
We are looking forward to (virtually!) seeing you one more year.
Yours sincerely,

Beatriz Ruiz de Cortázar Senra
Secretary General of C'MUN 2021
C'MUN: THE MODEL UNITED NATIONS OF BARCELONA
C'MUN was funded in May 2006 by ANUE, the United Nations Association of Spain, as the first simulation of the United Nations bodies in Spain, for university students. The immense success, more than 200 participants from 60 universities around the world, the support of the Catalan institutions and, above all, the enthusiasm of the participants, convinced us that the C'MUN was not only a commendable experience, but also something that had become a fundamental activity. The C'MUN attracts both beginners and MUN veterans, giving beginners the opportunity to learn and discover, and to the experienced ones, to improve and share abilities, making debates intense and profitable. And in addition to the amazing response of the participants to the Model -more than 400-, one of the most remarkable aspects and of which we are very proud, is the involvement of the Catalan institutions (Parliament, City Council and Government of Catalonia) with the C'MUN.
C'MUN Newsletter