C'MUN 2017 Registrations
Registrations will take place on May 10th - 11th from 10:00 to 17:00 at ANUE.
Delegations, please contact us before to set an specific time.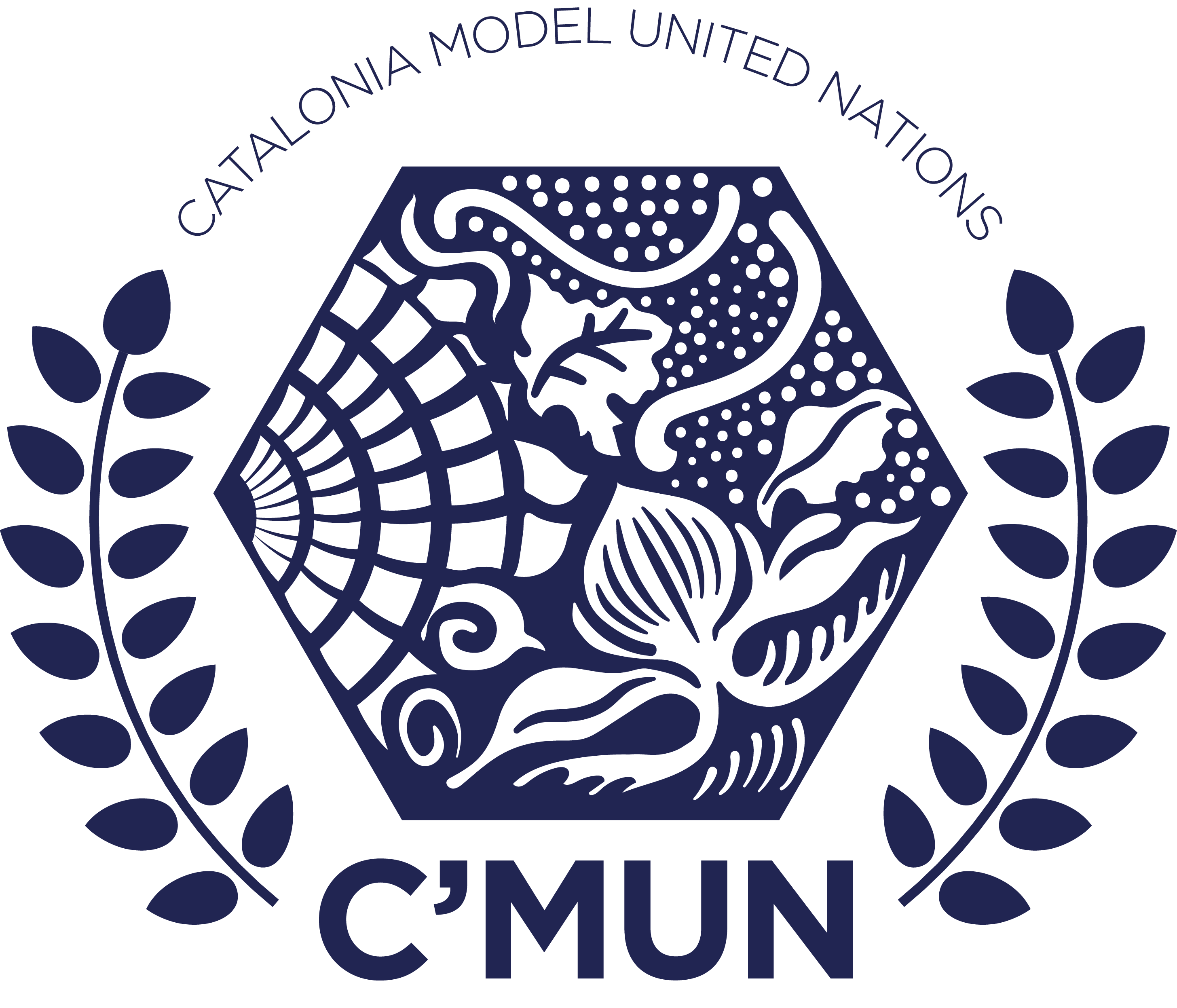 Welcome Letter
Dear MUN Enthusiasts,
It is with great honor and privilege that I welcome you all to the 12th edition of Catalonia Model United Nations (C'MUN). Being the oldest MUN in Spain and one of the closest projects of the United Nations Association of Spain, C'MUN promises to be a great platform for diplomacy, conflict resolution, and consensus. Previous editions have played their due role in bringing together bright young minds and students from all over Europe have immensely benefitted from them. This year's edition is going to be massive! From the most diverse Secretariat to completely fresh, exciting topics; from new, surprising committees to extravagant, entertaining socials – C'MUN is going places! This year, we take C'MUN on a global level. Solving on-going global social, political and economic crisis collectively is the ultimate aim of the United Nations. That is exactly why we have our Secretariat and Chairpersons from all over the world; the more international this conference goes, the more chances there are to analyze problems from a global perspective. We at C'MUN aspire to make changes that are required to move forward, to alleviate vices like terrorism among and within nations, to reach a mutual harmony on alarming financial, environmental and social imbroglios, and most importantly, to respect the integrity and sovereignty of every nation. There is nothing better than a combination of fruitful debate and enjoy its success in a city like Barcelona. The capital of Catalonia is one of the most beautiful cities in the world and is extremely welcoming. Its rich cultural heritage, mind-blowing history, and a vibrant social life makes it the ultimate venue for C'MUN. Mark my words when I say this, "You will not be disappointed." It is time for you and I to make things right, to join hands these four days and tell the world there's still hope, to re-claim our planet from all the immoralities for us and our future generations…It is time to make history! Let us do this. Together.
Looking forward to seeing you all!
Syed Haziq Masood, Secretary General, C'MUN 2017
C'MUN: THE MODEL UNITED NATIONS OF BARCELONA
C'MUN was born in May 2006, the first simulation of the United Nations bodies in Spain, for university students. The immense success, more than 200 participants from 60 universities around the world, the support of the Catalan institutions and, above all, the enthusiasm of the participants, convinced us that the C'MUN was not only a commendable experience, but also something that had become a fundamental activity. The C'MUN attracts both beginners and MUN veterans, giving beginners the opportunity to learn and discover, and to the experienced ones, to improve and share abilities, making debates intense and profitable. And in addition to the amazing response of the participants to the Model -more than 400-, one of the most remarkable aspects and of which we are very proud, is the involvement of the Catalan institutions (Parliament, City Council and Government of Catalonia) with the C'MUN.